AltWorks are happy to announce that we now offer the full range of anti-malware and security products from the award winning Kaspersky Lab and antivirus pioneer ESET!
Did you know over 350,000 new malware and potentially unwanted programs appear weekly?!?! Source: AV-TEST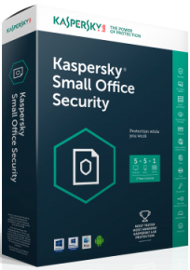 We've come a long way from needing just a standard antivirus program plugging away in the background. Threats have become more complex, more automated, as well as both financially and politically motivated.  Modern security software is now multi-layered and multi-platform. Networks now regularly consist of not only Windows or MacOS systems, but Android devices and Linux servers. Use of technology has also matured to a point where users want to leverage technology without fear and is being increasingly relied on for even the most sensitive tasks.
Between Kaspersky and ESET, there is truly a tonne of choice. Contact us today for a solution that fits your needs and your budget.
Alternatively, if you have a product in mind, ask us for a competitive quote!